Temple Festival and Rituals
The temple festival attracts people from every nook and corner of the region. People are highly excited about this event. Every year 5 days long festival (Thira Mahothsav) held at the Temple. Usually, the first Friday of malayalam month Dhanu celebrated as the main day of the fest.
The day of temple festival there are lot of holy activities such as Thandaan varavu, Ashari varav, Kollen varav, Thaalappoli, Pookkalasham varav, Elaneer varav etc. are also been conducted.There are various cultural programs like dance, music, drama also performed at temple open air stage, which is organised by the local arts clubs and institutions.Fairs selling all types of merchandise will be available on those days. It is controled by Ayencheri grama panchaayath(Local Self Government Body).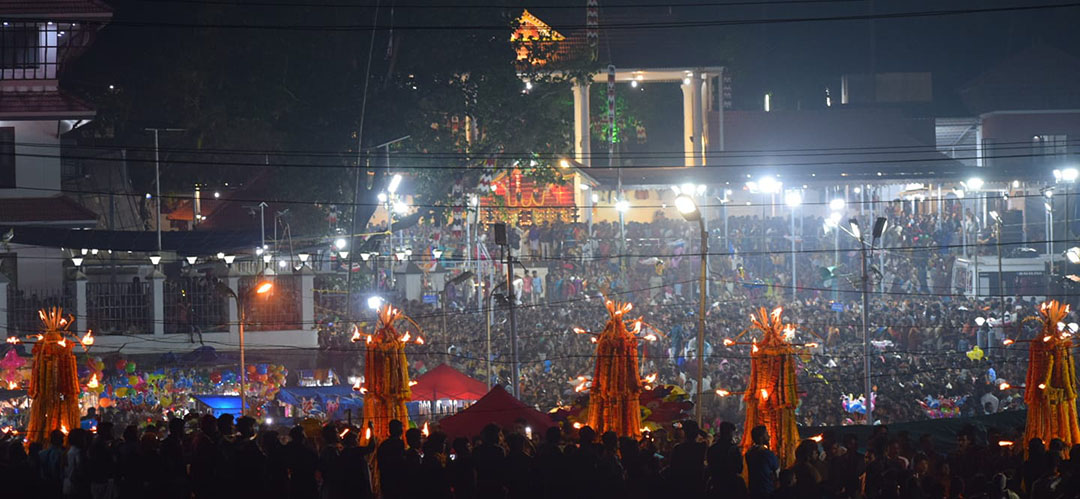 DAILY RITUALS & POOJAS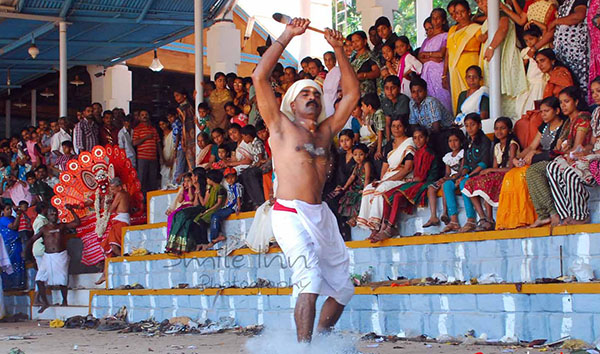 All days after sunset the Kalvilakku and other lights will be flames. The main routine event going on every Fridays. That day the devotees including ladies and children all over Kerala are reaching in the temple. Apart from Friday, Tuesdays and other special days also had poojas and other spiritual activities are taking place.