Arts-Culture & Education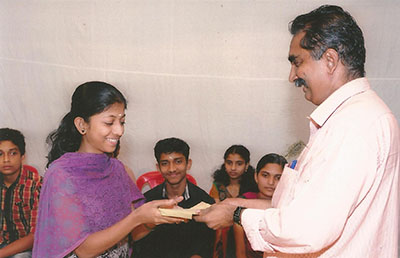 As part of nurturing the arts and culture scene, artists and performers from local art societies are performing as part of the temple festival. Special trophies and prizes will be awarded to local art societies participating in the three-day event. In addition, special personalized gifts are given to children and students attending events. Events by professional troupes are also staged as part of the festival.

Every year S.S.L.C. Students in the area who achieve high marks in the examination will be given a prize of Rs.1000/- and a memento.